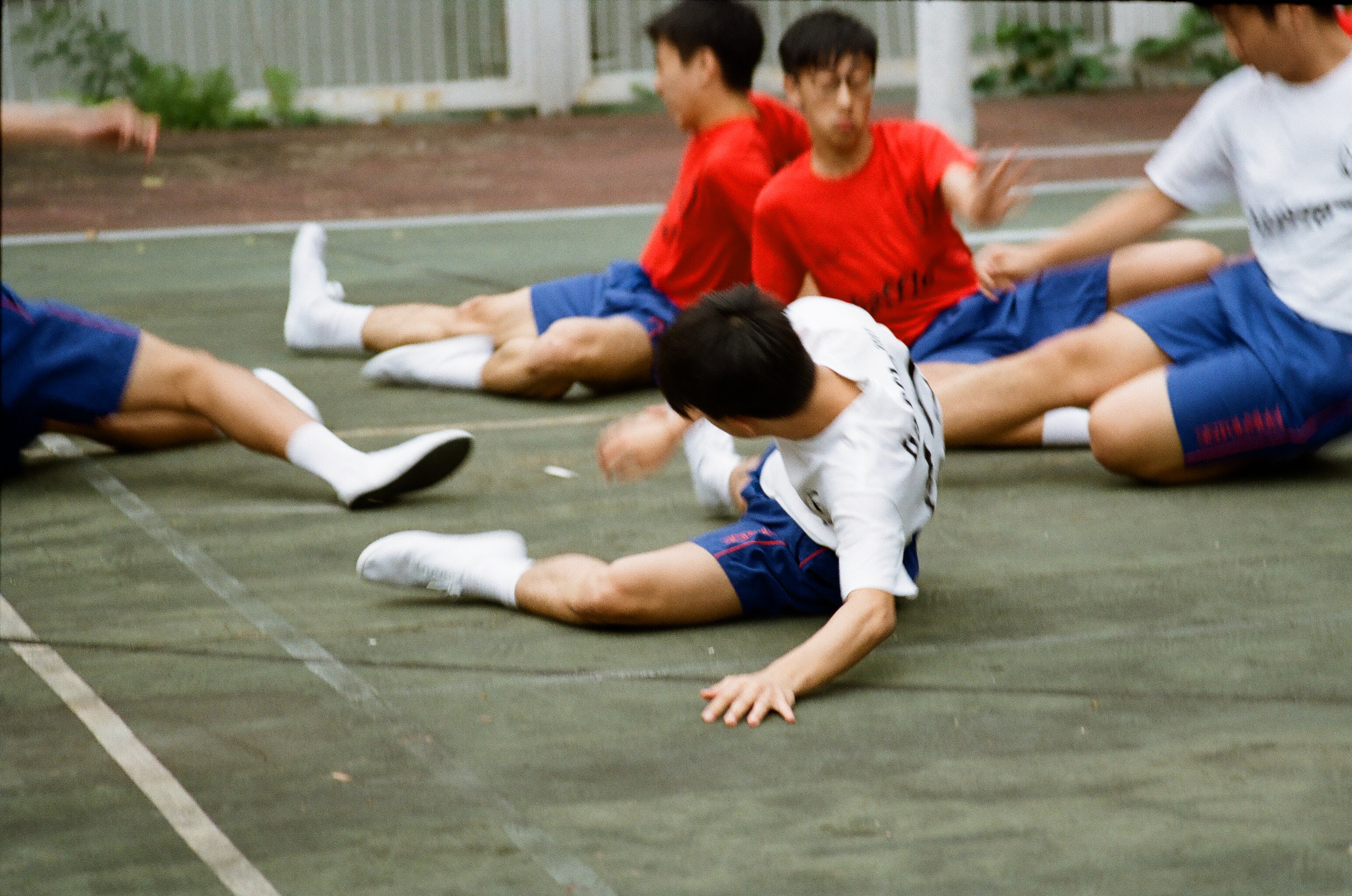 Photo credit: IP Wan Sang Vincent
baffle 2017《 砥柱2017》
Live performance, duration 25min. 21sec.
2600cm x 2400cm
26th May 2017 Live performance
Outdoor Basketball court (Located at the Academy of Visual Arts, HKBU)


10 football players, 1 coach, a film crew, gaffer tapes, football, whistle, etc



Producer: YU Shuk Pui Bobby
Production Managers: Fox YIP , CHAN Kei Man
Executive Directors: CHAN Pui Shan, CHENG Sei Hong
Cinematographers: NGAI Jan, MUI Lok Him, YIP Yuen Ching
Sound: CHAN Hin Chung
Sound Editing: CHAN Hin Chung
Editing: CHENG Chi Shing, YU Shuk Pui
Colourist: YEUNG Hugo
Director: YU Shuk Pui Bobby
Scriptwriter: YU Shuk Pui Bobby
Performers: TSANG Kai Fung, GIN HO Yin, YIP Chun To, KO Yiu Ho, WONG Kin Wai, CHENG Chi Wai,CHOW Chun Him, YUNG Ka Wing, WONG Tin Chi, LAM Chun Hang, WONG Yik Tsun, YU Shuk Pui Bobby


"baffle2017" Live Performance from Yu Shuk Pui bobby on Vimeo.